Theosophie
Die Theosophische Gesellschaft Pasadena


Das Große Gesetz besagt: "Um zum Kenner der ALLSELBST zu werden, mußt du zuerst Kenner des SELBST sein." Um die Kenntnis jenes SELBST zu erlangen, mußt du das Selbst dem Nichtselbst, das Sein dem Nichtsein opfern. Dann kannst du zwischen den Schwingen des GROSSEN VOGELS ausruhen. Fürwahr, süß ist die Ruhe zwischen den Schwingen dessen, das weder geboren wurde noch stirbt, sondern das AUM ist durch ewige Zeitalter.
H. P. BLAVATSKY: Die Stimme der Stille
Die Theosophische Gesellschaft ist eine weltweite Vereinigung, die sich der praktischen Verwirklichung der Einheit allen Lebens und der unabhängigen spirituellen Suche widmet. Sie wurde im Jahre 1875 in New York City von Helena P. Blavatsky, Henry S. Olcott, William Q. Judge und anderen gegründet. Blavatsky (1831-1891) ist die ursprüngliche Kraft hinter der modernen theosophischen Bewegung. Ihre Schriften und die ihrer Lehrer stellen die grundlegenden Gedanken dieser Philosophie dar.



Willkommen im Online-Bereich des Theosophischen Verlages GmbH. Wir bieten Ihnen hier die Online-Ausgaben einiger unserer Bücher im PDF-Format zum Herunterladen an.
http://www.theosophie.de/
History of Theosophy
These Webpages are to bring together academic and semi academic research related to the early history of the Theosophic al Society, its surroundings and legacy.
http://www.unet.univie.ac.at/~a7502210/
Theosophy Library Online


"The next impulse will find a numerous and united body of people ready to welcome the new torch-bearer of Truth. He will find the minds of men prepared for his message, a language ready for him in which to clothe the new truths he brings, an organization awaiting his arrival, which will remove the merely mechanical, material obstacles and difficulties from his path. Think how much one, to whom such an opportunity is given, could accomplish." -- HPB
[ Library ] [ Search ] [ Biographies ] [ New Additions ]
[ HERMES Magazine - Lead Articles 1975-1989]
[ Today's Readings from The Jewel in the Lotus ]
[ The Jewel in the Lotus Home Page ] [ Contact TLO ]
http://theosophy.org/index.htm
Theosophical University Press Online
A publishing arm of The Theosophical Society International Headquarters: Pasadena, California
Welcome to TUP Online's resources on theosophy, including books by Blavatsky (The Secret Doctrine , Isis Unveiled, ...), Mable Collins (Light on the Path ), Judge, Tingley, Purucker, and others; introductory manuals on theosophy; theosophical glossaries; material on the world's sacred traditions; Sunrise: Theosophical Perspectives magazine; and more.
http://www.theosociety.org/pasadena/tup-onl.htm
Fountain-Source of Occultism
G. de Purucker
A modern presentation of the ancient universal wisdom based on The Secret Doctrine by H. P. Blavatsky. Copyright © 1974 by Theosophical University Press (print version also available). Electronic version ISBN 1-55700-070-0.
http://www.theosociety.org/pasadena/fso/fso-hp.htm
H. P. BLAVATSKY and the THEOSOPHICAL MOVEMENT
Charles J. Ryan
A Brief Historical Sketch.
http://www.theosociety.org/pasadena/hpb-tm/hpbtm-hp.htm
Our Theosophical On-line Documents
enquirers@theosophical.ca
Texts by Annie Besant, H.P. Blavatsky, Mabel Collins, D.N. Dunlop, J. Krisnamurti, C.W. Leadbeater, Bulwer Lytton, G.R.S. Mead, H.S. Olcott, T. Subba Row, A.P. Sinnett and others.
http://www.theosophical.ca/OnLineDocs.htm
Theosophy - BLAVATSKY NET
carson@blavatsky.net
This site focuses on Madame Blavatsky and her teaching - Theosophy. It features an introduction to Theosophy, study aids, original text of Theosophy, supporting evidence, membership, and visitor interaction.
http://www.blavatsky.net/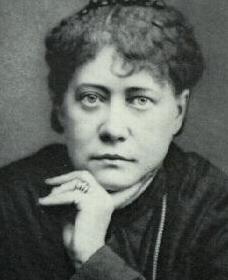 Blavatsky Archives Online
Daniel H. Caldwell - danielhcaldwell@hotmail.com
This site publishes material (including rare and hard-to-find source documents) on the life, writings and teachings of Madame H.P. Blavatsky (1831-91), the founder of modern Theosophy.
"Helena Petrovna Blavatsky, principal founder of the Theosophical Society, was largely responsible for introducing Eastern religious philosophy to the Western world. Though many associate her primarily with psychic powers and phenomena, the spiritual ideas expressed in her voluminous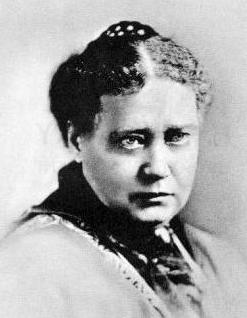 writings have been a source of inspiration to philosophers, scientists, writers, artists, and truth-seekers all over the world." Jim Belderis
http://sites.netscape.net/dhcblainfo/index.htm
The Blavatsky Online Reading Room
Daniel H. Caldwell - blafoun@azstarnet.com
WWW Books and Articles by and about Madame H.P. Blavatsky, Her Writings and the Teachings of Theosophy.
http://www.blavatsky.net/caldwell/index.htm
THEOSOPHIE-DIALOG
Frank Reitemeyer - ringding@blinx.de
Dies ist die erste deutschsprachige Diskussionsgruppe über Theosophie im Internet. Sie ist offen, unabhängig von Organisationen und nicht moderiert. Diskutiert werden alle Themen, die mit Theosophie und der Theosophischen Bewegung zu tun haben. Ziel dieser Gruppe ist der freie, unzensierte Meinungsaustausch, Anregung zum Studium, Information ueber Theosophie. Themen sind z.B. Karma, Reinkarnation, Blavatsky, Geheimlehre, Weisheit, Okkultismus, New Age, Ethik, Astrologie, Spiritualität, Universale Bruderschaft, Unterscheidungskraft, Erleuchtung, Mitleid, Vegetarismus, Tierschutz, Zivilisationskritik, vergleichendes Studium von Religion, Wissenschaft und Philosophie. Wer sich mit einem dieser Themen befasst und etwas beisteuern oder nur mal reinschauen will, ist hier genau richtig.
http://www.egroups.de/group/Theosophie-Dialog

Point Loma Publications, Inc.
info@wisdomtraditions.com
Chartered by the State of California as a Tax Exempt Non-Profit Religious and Educational Corporation
Post Office Box 6507, San Diego, California, U.S.A. 92166.
Publications of East-West Wisdom Traditions
Our titles cover subjects ranging from religions, cosmogony, esoteric teachings, theosophy, to studies of spiritual transformation and psychology. We have manuals that are mini-libraries of the Theosophical philosophy-science-religion by students and scholars who have devoted a lifetime to these studies.
http://www.wisdomtraditions.com/